Southern Wales is filled with castles and beaches, hills and adventures. It's a compact destination for family holidays, romantic short breaks and for packed group visits. Take a look at what's on offer.

Thrills and Beaches with Luci
Van Life with Luci discovered how Southern Wales gives you hills and beaches really close together - so you can enjoy walking and adventures (like ZipWorld Tower) and a day at the beach all within a 2 day break.

A family weekend adventure
Southern Wales has loads of ideas for family adventures - see how Laura Side Street and her family enjoyed a weekend in a forest, mountain biking, getting close to nature, visiting the biggest castle in Wales and great food. There are loads of ideas for things that you can enjoy.

Weekend Break in Cardiff
Looking for ideas for a weekend away - then take a look at what London Unattached got up to when they visited Cardiff and the Vale of Glamorgan recently. They enjoyed a packed weekend with boat trips, great food, an amazing castle and a tour around Gavin and Stacey film sets. 

Discover South Wales
Southern Wales has a lot to offer whether you are looking for a city break, relaxing on the beach or a more adventurous action packed activity holiday we have it all!
For such a small area, only around 75km (46.5 miles) east to west and around 50km(30 miles) from North to South, Southern Wales certainly fits a lot in. Spectacular countryside, a National Park and an Area of Outstanding Natural Beauty and a dramatic coastline.
We are immensely proud of our rich history and culture, which can been seen throughout our many castles and museums, and of our ancient language which you can try out for yourself.
Above all else though, we are proud of our friendliness and welcome that we offer visitors. Why not drop by and experience it for yourself.
News & Blogs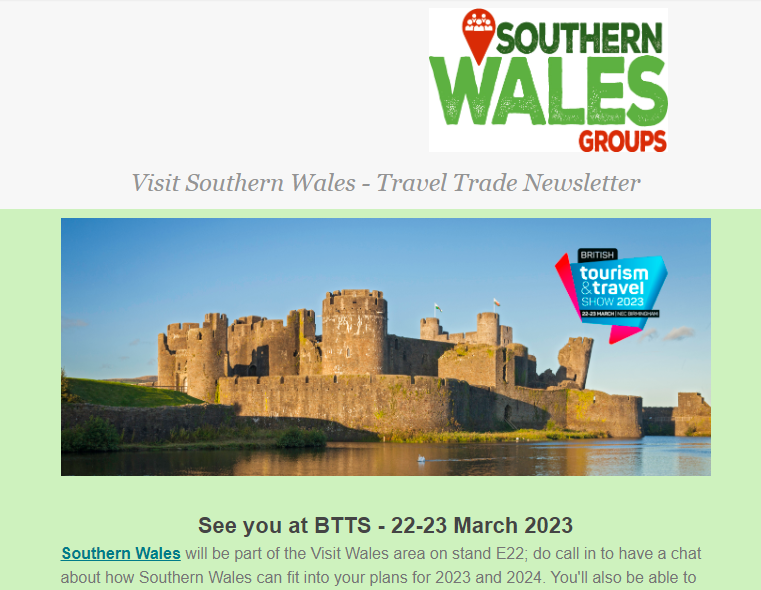 March Newsletter
Take a look at the March Newsletter - and we look forward to seeing you at BTTS 2023.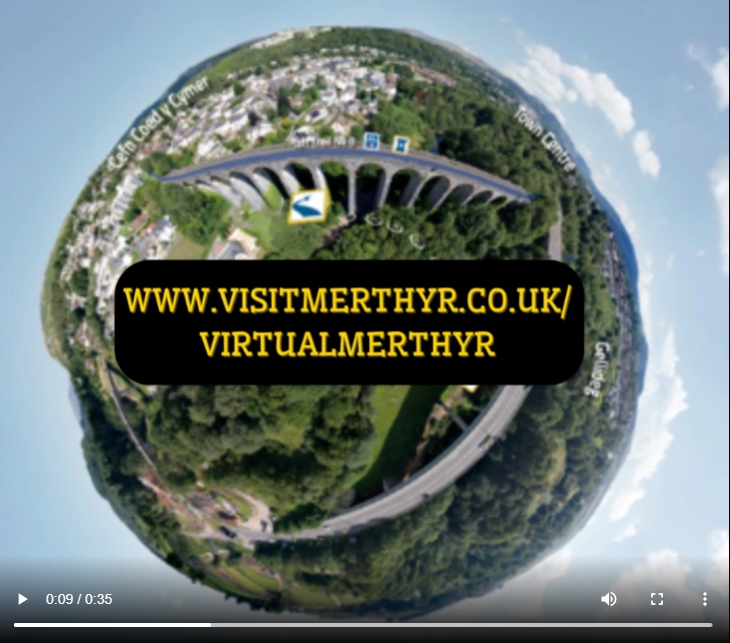 Merthyr Tydfil 360
Merthyr Tydfil is set to play a prominent role in a new national tourism promotional campaign coinciding with the launch of the Council's online tour of our fantastic landscape. Virtual Merthyr.