Laura Side Street and her boys recently spent an action-packed weekend exploring Southern Wales – here's a taste of what they got up to  - you can read the full blog here. 
"I couldn't be more excited to share reasons why you need to visit Southern Wales. As some of you may know I live in South Wales, between Cardiff and the Welsh Valleys and personally I think it's one of the best areas in the UK with so many hidden gems, wild spaces and cultural hubs that are often overlooked for more well-known destinations. But if you're looking to get away, out of the city, into the outdoors and have a real family adventure then Southern Wales is definitely a destination you need to check out so here are some reasons to visit the area." 
All photos Laura Side Street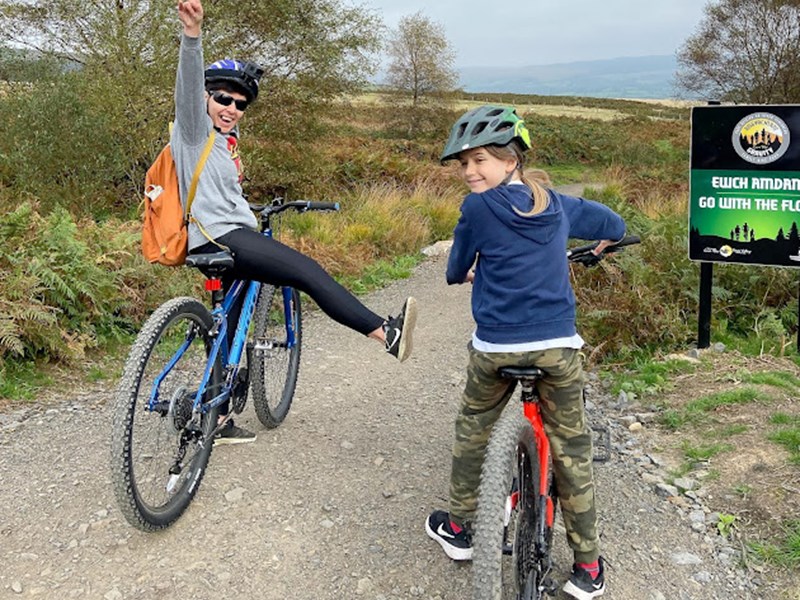 Try out mountain biking with the kids at Dare Valley Gravity Park
Have you ever fancied giving Mountain biking a go but not sure where to start? Well, Dare Valley Gravity Park at the stunning Dare Valley Country Park is perfect for all ages and complete beginners as all the trails are blue runs. You can hire all the equipment or bring your own and they also offer an Uplift service on certain days. We had an amazing time and are already planning to visit again soon. Laura recommends that you put aside at least 2hrs aside and there is also a cafe on-site and an amazing play park for kids as well as some fantastic walks and trails within Dare Valley Park to explore.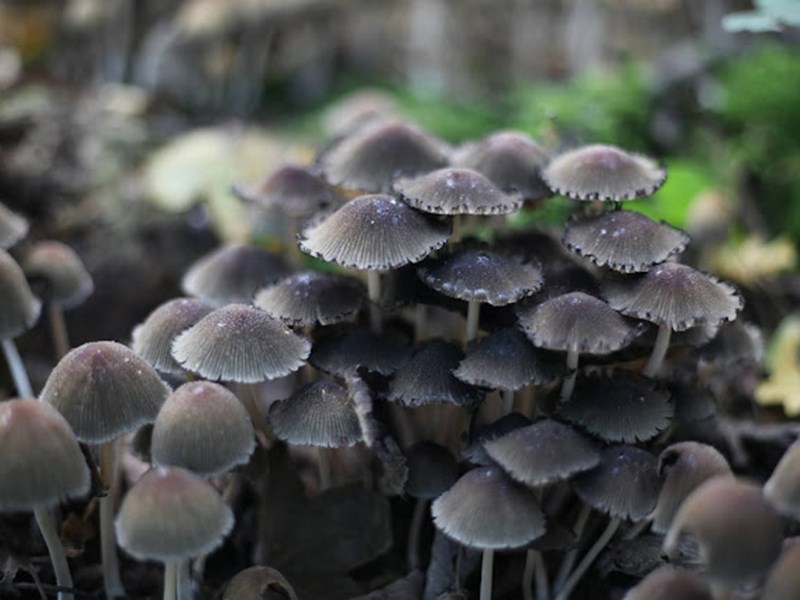 Reconnect with Nature at the RSPB Newport Wetlands Nature Reserve
The Newport Wetlands Nature Reserve is a special place that has conservation at its heart - a great place to spend a couple of hours exploring with the kids. Take some binoculars to help spot birds, flora and fauna  -  we came across some amazing mushrooms in the small forestry area. You can also discover unique features including a floating walkway (or "bouncy bridge" as my kids call it), East Usk Lighthouse and easy to follow nature trails, kids can also pick up wildlife activity sheets from the visitors centre. To gain an even deeper insight you can take a guided tour with a knowledgeable RSPB guide. There is also a shop and cafe on-site and the entrance is free, you only pay £3 for parking.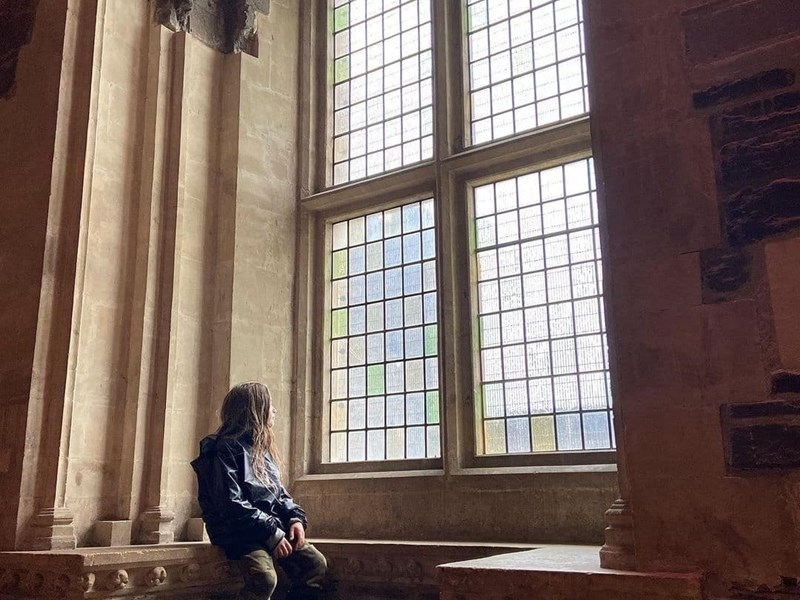 Explore the biggest castle in Wales
Caerphilly Castle, the largest castle in Wales is definitely one to tick off the bucket list and is always a popular choice with kids – after all, who doesn't like pretending they are a king or queen of a castle? The impressive moat, massive castle walls, towers and gatehouse spread over 30 acres means you need to put aside at least an hour or two (or more) to see everything. There are also the resident dragons to visit and Wales' very own leaning tower and plenty of nooks and crannies to explore. There's a visitors centre and shop on-site and plenty of cafes nearby, do check opening times online.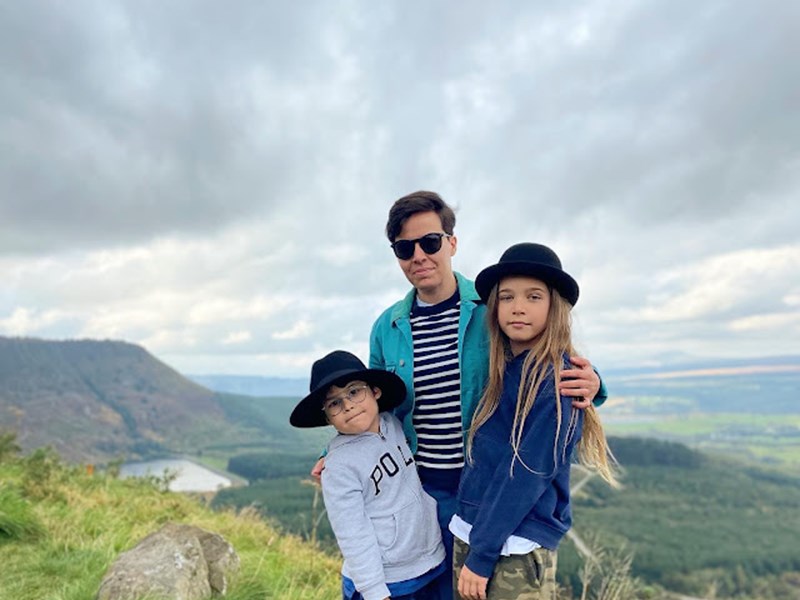 Get your adrenaline pumping at  Zip World Tower
Zip World Tower, on the hill above Hirwaun, is home to the fastest seated zip line in the world, suitable for 7yrs upwards so if you're looking for an adrenaline hit then look no further. Situated at the old Tower Colliery and surrounded by the Welsh Valleys, this is a great place to spend a few hours even if you're not zipping down the mountainside as they also offer the Tower Coaster which is suitable for children as young as four (when accompanied by an adult) as well as Cegin Glo Bar and Bistro serving some fantastic food and drinks. Laura also recommends a drive up to the Rhigos viewpoint above Zip World Tower as the views from up there are incredible.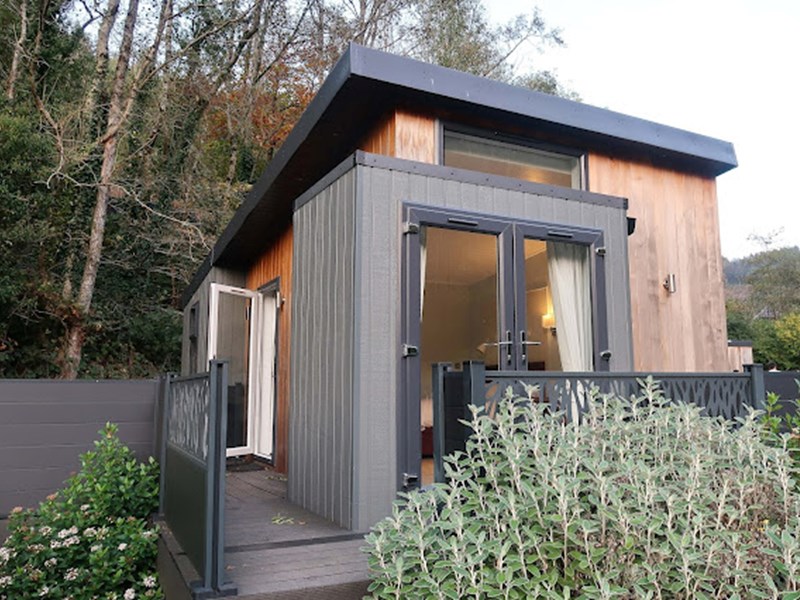 Stay Overnight in a Forest
There are plenty of options when it comes to accommodation in South Wales, from upmarket hotels in Cardiff City to countryside cottages in the hills, although if you're looking for something cosy, relaxed and perfect for families then why not stay in Cwmcarn Forest? They have 3 different options including camping, glamping pods and luxury lodges which are self-catering and have everything you need for a comfy but adventure-filled breakaway.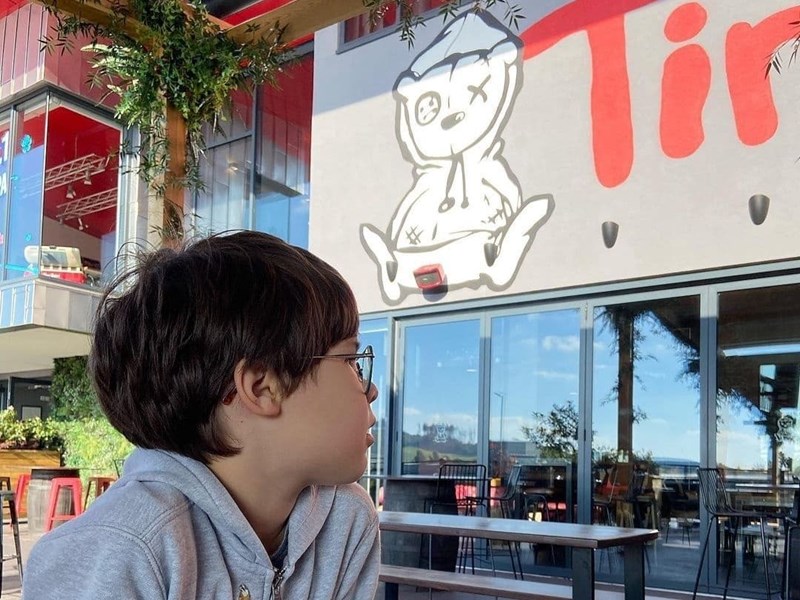 Indulge your inner foodie
South Wales has some incredible foodie spots – here are a couple that Laura visited during her stay.
Tiny Rebel Brewery, Rogerstone, Newport.
Tiny Rebel, a homegrown business started by two friends has gone from strength to strength. The Tiny Rebel Brewery is the largest and most family-friendly bar, with plenty of indoor and outdoor seating and also only a stone's throw from the Fourteen Locks Centre which is perfect for a pre-meal walk. The menu also has something for everyone including children and the brewery bar is also dog-friendly.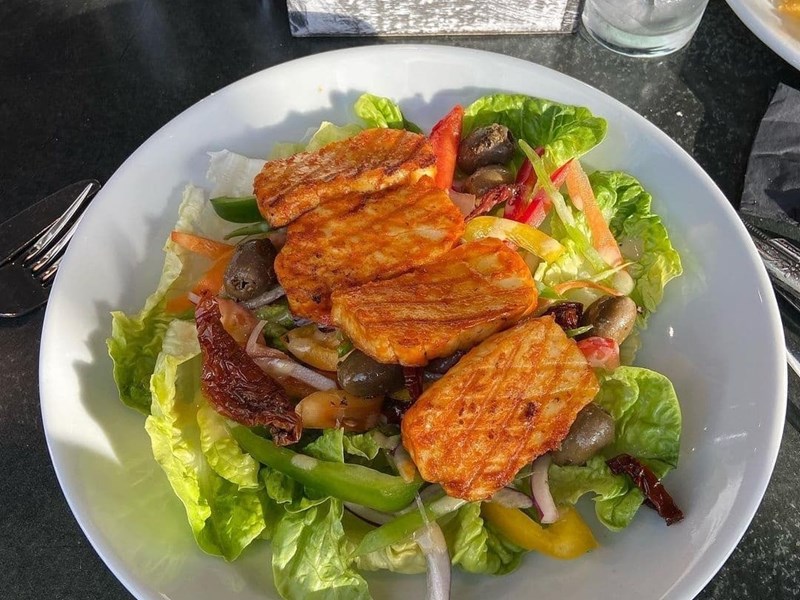 Cegin Glo, Zip World Tower.
The food at Cegin Glo at Zip World Tower was really impressive and you can watch people zip down from a crazy height as you eat, as well as enjoying stunning views. The menu is locally sourced with a Welsh twist with dishes such as Rarebit and Cawl and they even had their own Phoenix Burger in a charcoal brioche bun. The rustic yet modern setting with floor to ceiling windows, with references to its mining past and, is a really cool place to have a meal with family or catch up with friends.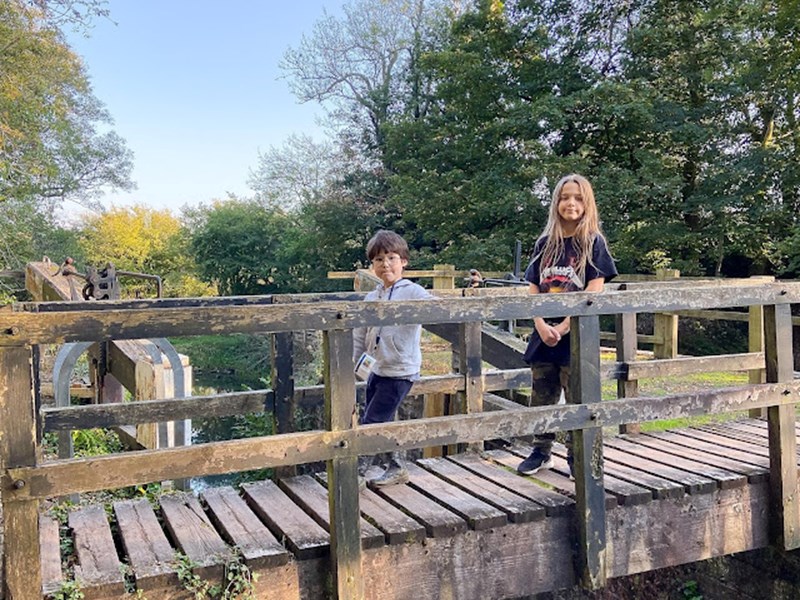 Fourteen Locks Canal Centre
An engineering wonder, Fourteen Locks Canal Centre is a bit of a hidden gem and perfect for a family day out exploring the Mon and Brec canal towpath. Located at the top of a unique flight of 14 locks, the Cefn flight of locks rises 160 feet in just half a mile and is a scheduled ancient monument. The countryside surroundings are beautiful and the locks are a haven for wildlife with coots, moorhens, swans, herons and the odd kingfisher calling this area their home. There is a great circular walk and short activity trails for kids and it's worth popping into the craft shop and visitors centre with a lovely cafe serving locally sourced meals, coffee and fair-trade teas. The centre is free, dog friendly and there is just a minimal parking charge.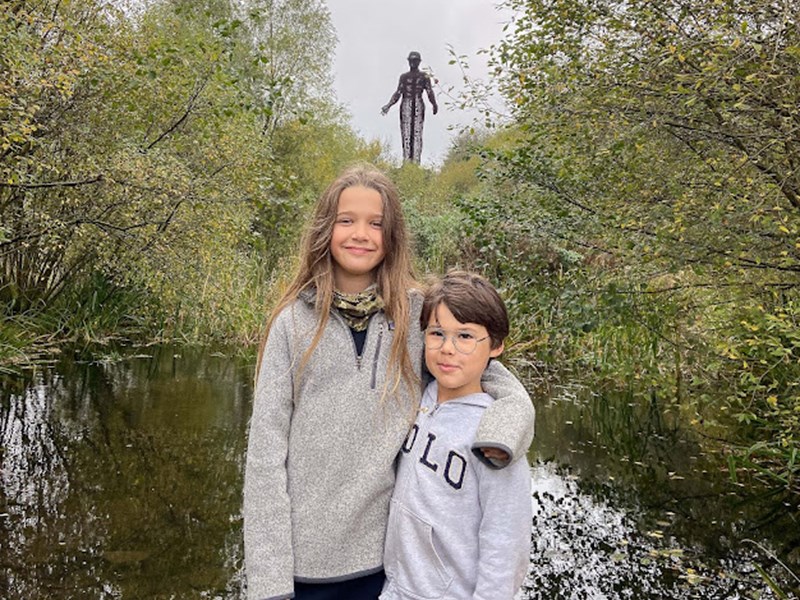 Inspiring Memorials
There are a couple of different memorials dotted around South Wales which tells the mining history of each town or colliery, which undoubtedly shaped the landscape of Southern Wales. We visited Guardian, and Sultan the Pit Pony at Parc Penallta is a regular day trip.
The Guardian which stands at 66ft tall, is a beautiful and thought-provoking monument to the miners who lost their lives in the Six Bells Colliery in 1960. The statue which was designed and created by artist Sebastien Boyesen is beautiful & will be appreciated by all ages as it towers over the site of the former colliery which is now Parc Areal Griffin and there is a lovely 2.5mile family-friendly Guardian trail walk. There is free parking nearby.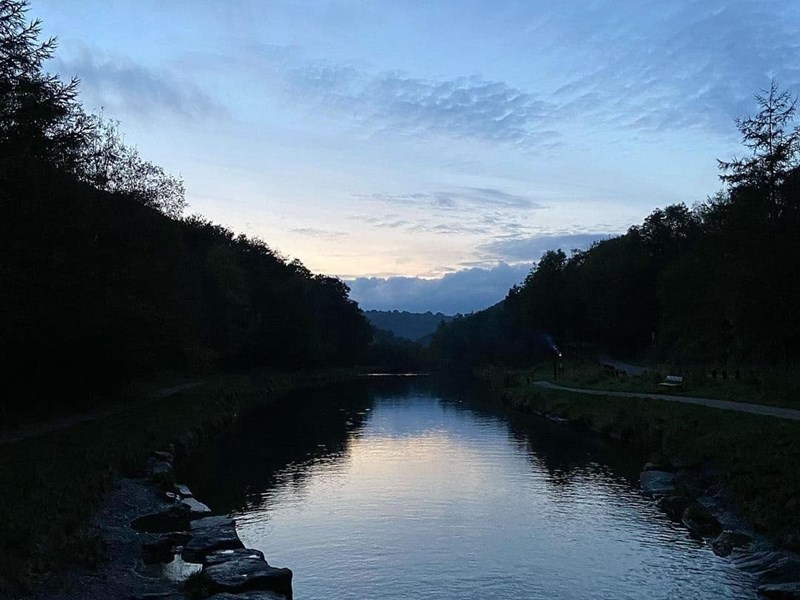 Take a stroll in one of many Countryside Parks
We are very lucky in South Wales to have access to a variety of outdoor spaces from forests, mountains, countryside parks and coastal regions. Most of our countryside parks have free (or minimal charge) parking, cafe and family-friendly trails. During this visit we explored Cwmcarn Forest, enjoying a peaceful dusk walk around the lake alongside our cabin, as well as the 7 mile Forest Drive which takes you to some fantastic viewpoints and adventure play areas. At Dare Valley Country Park, as well as getting on our bikes we went for a walk and enjoyed the new play area. You can also camp or stay in the hotel here.