The 10 Most Instagrammable Places in South Wales for that Perfect Shot
We live in a beautiful part of the UK with no shortage of places to explore and to capture that perfect shot in South Wales. So, whether you're looking to liven up your Insta feed after lockdown or find some new parts of the region to discover, we've got you covered.
Here are some of the best locations, perfect for you and your camera.
Blow the cobwebs away and breathe in fresh sea air at Porthcawl Seafront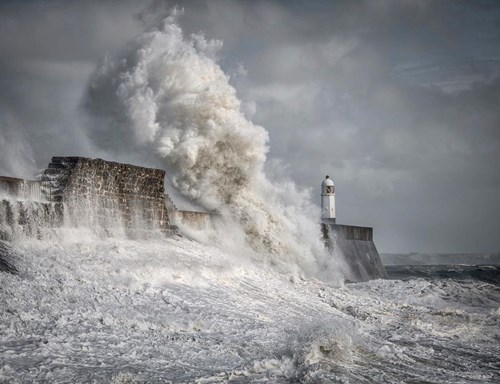 "When there's a storm heading in, there is no better place to see the power of the sea. It's almost addictive to watch the waves breaking.
My top photography tip- always have a camera with you. You never know when a great shot is around the corner!"
Instagram – @harplington
If you fancy getting away from the crowds and soaking in some panoramic views across the South Wales valleys then add Y Domen Fawr to your list, between Ebbw Vale and Tredegar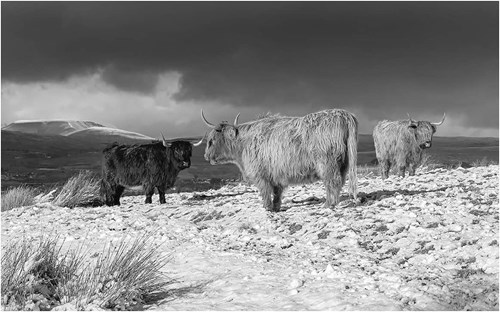 "Y Domen Fawr is my local hill and the place I have been taking my local walks since the lockdown.
I recently did a video on it and the mountain opposite Carn Y Cefn. This is the walk I recorded last week for Y Domen Fawr ."
Instagram – @thevalleywalker1958
Once a centre for the Sicilian Celts who fought a 25-year war with Rome, Twmbarlwm in Caerphilly provides stunning views, over Cardiff Bay to the south and the Brecon Beacons to the north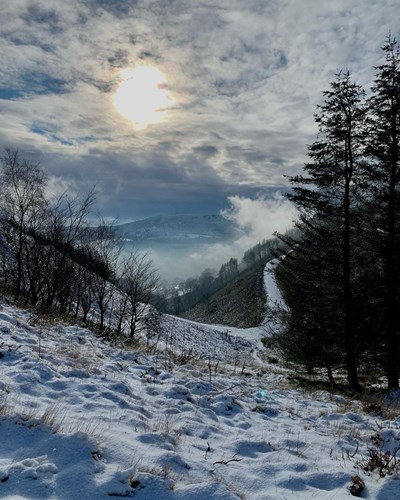 "It's a quiet, reflective, beautiful place right on my doorstep with views for miles. I also go here because my dog loves it and has the freedom to explore!

I'm not a photographer, I only use my phone, so I simply take photos of places I think are beautiful and capture good memories to take home."
Instagram – @lele_will85
Shop independent and discover unique architectural details throughout one of the seven Victorian and Edwardian arcades in Cardiff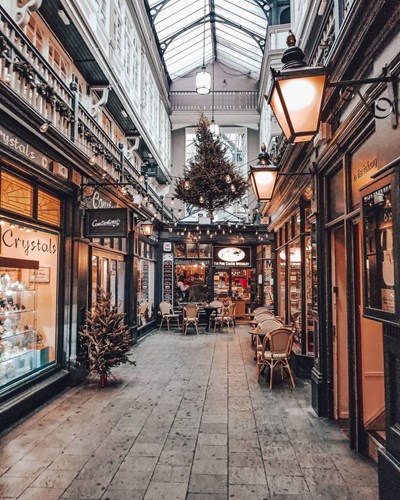 "One of my favourite things about Cardiff is its arcades, and my very first visit to Wales's capital began in this one. They're such a unique feature of Cardiff, and also the perfect way to duck the rain while moving through the city. I come back here every time I'm in Cardiff!

My top photography tip? There's no substitute for patience! Whether it's returning to a place for the right lighting or waiting for a person to stroll through your frame at just the right time, sometimes you have to play the long game to get the photo you want."
Instagram – @canuckrunningamuck
See it to believe it. The Cefn Viaduct in Merthyr Tydfil is like something from a Harry Potter movie. Walk or cycle across this imposing 150-year-old structure as you follow the Taff Trail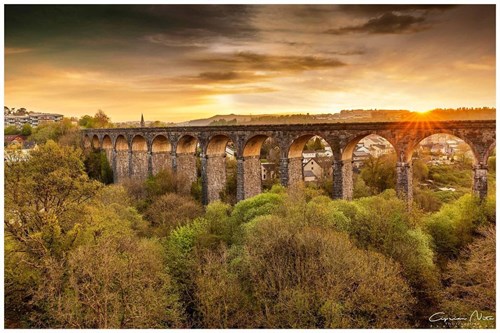 "I'm living in London, having just one day off per week, (of course before lockdown), mostly spend it in Wales. Most of the time driving by night, sleep a few hours in the car and then starting my beautiful day with a beautiful sunrise in a beautiful place.
I scout days before, study the sun position to figure out if this destination is better for sunrise or sunset
Photography is more a journey for me; sometimes I'm coming back with regular picture, but the story, the feelings around the picture sometimes make them so important and close to our heart."
Instagram – @lele_will85
The Black Rock Picnic Site on the Wales Coast Path, with the two Severn crossings in the background, is often visited by fisherman – as this photographer knows all too well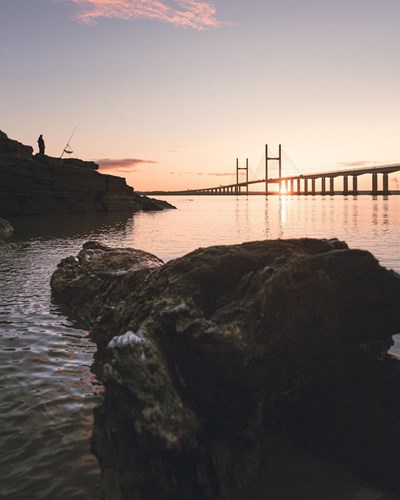 "For me, it's like a private little cove that allows you to get down to the river. In the early hours of the morning, the sun rises across the river behind the bridge and it's a popular spot for fishermen. It's peaceful and feels private and has become a great spot for us to breathe in some fresh air during lockdown.
"Tip: Get out early and try to shoot sunrise. The light feels different and there's no better way to start the day. Eye up your location and get your expected shot nailed down before the sun hits the horizon. Then just enjoy it. You won't be disappointed. "
Instagram – @ben_horder
Enjoy the tranquillity of the Gwent Levels at the East Usk Lighthouse and spot the ever-changing assembly of resident and visiting birds of Newport Wetlands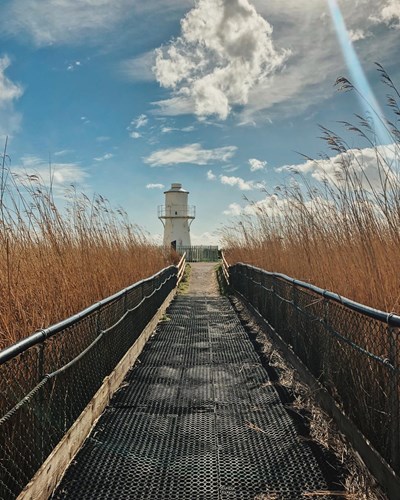 "As Newport is a city, it's great to get out of the hustle and bustle and relax in a place which is there to protect wildlife and the eco system! It's also a lovely drive there through Goldcliff or Redwick.
Photography tip: Never let your photo-taking detract from your experience. Remember to live in the moment too!"
Instagram – @dorkfeatures
Head over the hill from Hirwaun and you can see the Rhigos Road wind its way upwards with Llyn Fawr in the background. Soon you'll be able to see Zip World flying down towards Hirwaun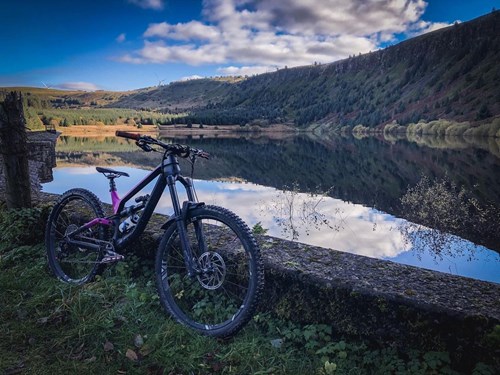 "The top of this forest road climb in Rhigos makes you feel like you're on top of the world. I go here for fitness on my mountain bike as there aren't any downhill trails.
My tip is to use rule of thirds and a quick edit in photoshop express to make the scene pop!"
Instagram – @pinkat13
Have you visited Keeper's Pond on the hills above Blaenavon yet? The breath-taking views of The Sugarloaf Mountain will leave you speechless. If you're lucky, you might find yourself above the clouds when the hilltops look like floating islands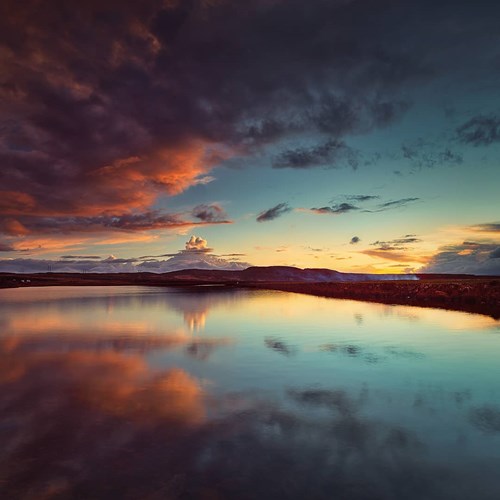 "Keeper's Pond for me is one of the best locations in South Wales for sunset... Great view of the Brecon Beacons. You can enjoy a beautiful sunset near the pond or if you are up to a small hike you can walk up to the fox hunter memorial for amazing views from higher.

Top tips:
1. Just go out and shoot, enjoy it and have fun!
2. Shoot for yourself and experiment.
3. Don't be afraid to make mistakes and make sure to learn from them."

Instagram – @itkapp
For a chance to spot rare wildlife and migrating birds, Cosmeston Lakes Country Park in the Vale of Glamorgan is the place to go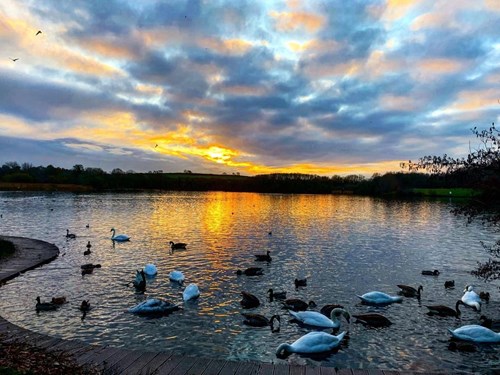 "I just love walking around here, it's very scenic and beautiful views. I normally take my dog for a walk over there and he loves it as much as I do!

My top tip for the best photo would be not to be afraid to get a bit more creative with your photos, experiment with perspective. The exact same picture can often look very different when approached from a different angle."
Instagram – @sian_owens_photography